Play Golf with Confidence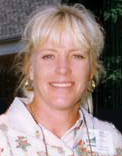 Do you want to play golf with confidence and enjoy your game at your next golf outing? Of course you do! Who doesn't? My name is Margie Muzik and I am a Golf Specialist and Instructor specializing in helping people like you play more efficient golf and optimizing your golfing potential.
I help golfers correct swing mechanics and short game techniques that are essential for playing good golf at any level with lasting results. I will teach you how to develop the foundation of the basic fundamentals you need to achieve optimal consistency and performance...thus enjoying your golf events more then ever before.
I strive to teach the student a foundation of the basic fundamentals that will lead the golfer to optimal consistency and performance.
Teaching Model for Efficiency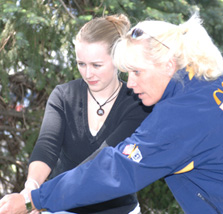 The foundation of my teaching comes from the many years I have spent developing and learning the game of golf from many leading teaching and playing professionals. I instruct and train golfers of all ages & levels with their swing development and score improvement techniques.

I strive to educate the student on the importance of swing fundamentals and how score improvement around the green is essential for lower scores. Helping the student refine golf swing movements using a fundamental swing model trains the student golfer efficiency in their techniques. Efficient swing techniques will provide consistency and lasting results.

Three concise parts are used in developing an efficient golfer, they are full swing and score saving techniques, golf course management strategies, and incorporating the importance of physical fitness with injury prevention.
Start improving your golf game and call me at (630) 926-3636, email or use our Contact Form. Thank you for visiting MargieMuzik.com. I look forward to helping you become an efficient golfer!
| | |
| --- | --- |
| Margie Muzik | |
- Golf Specialist / Instructor
- Top 50 LPGA Instructor 2008
- LPGA Member / PGA Member
(630) 926-3636


Send Correspondence:
Margie Muzik
One Pebblewood Trail
Naperville, IL 60563